Weymouth Concert Brass celebrating and enjoying their Christmas social dinner.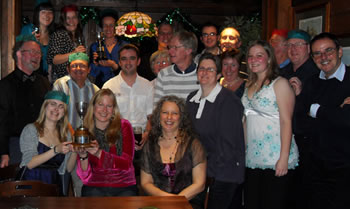 "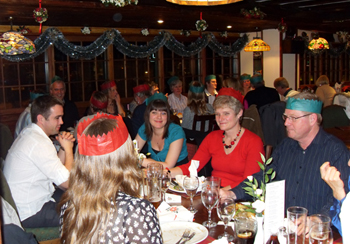 Weymouth Concert Brass finished a very successful and consistent year coming 2nd in the WBBA Own Choice concert 2009 4th Section.

During the year under the leadership of Adam Glynn the Band achieved promotion to the 3rd Section of the National Brass Band Championship of Great Britain . The West of England Regional Championship at Torquay on the 13th March will be the first contest at this level.

SWBBA Champions 2009 4th Section
Weymouth Concert Brass 2nd

Test-Piece ....."Four Little Maids" by John Carr
1st.... Hatherleigh Silver (David Hayward)
2nd.. Weymouth Concert Brass (Adam Glynn)
3rd...Indian Queens Silver (Kevin Ackford
4th...Tiverton Town (Gilly Taylor)
5th...Okehampton Excelsior Silver (Des Law)
6th...Totnes (Steve Young)
7th...Porthleven Town (E F Ralph)
8th...City of Exeter Railway (Colin G Dance)
"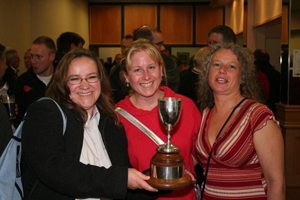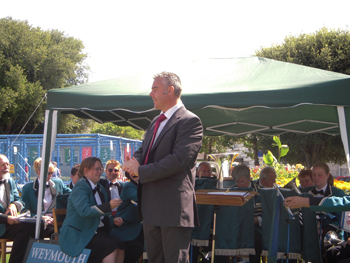 "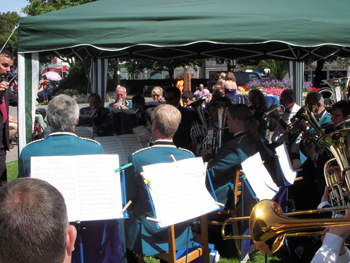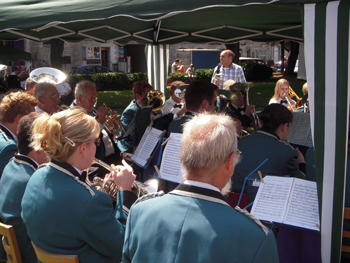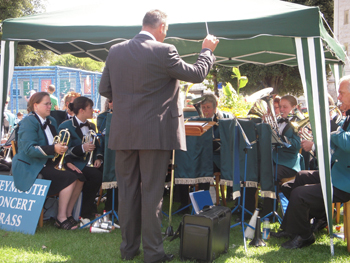 Weymouth Concert Band promoted to 3rd section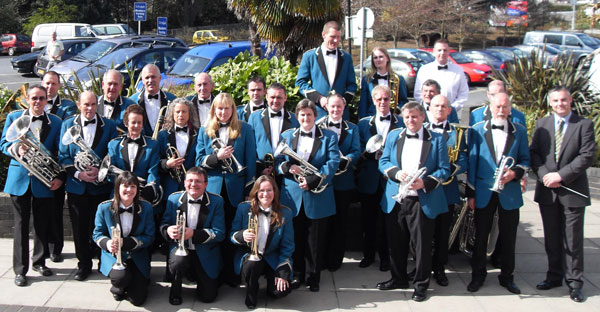 The Band on Contest Day
Solid show
Another solid show brought a 6th place for Weymouth Concert Brass, whose performance 4BR really enjoyed. Everything sounded controlled (due to the sensible tempi chosen by MD Adam Glynn), the cornet soloist was on great form and the band's trombonist was the only one on the day to capture the true style of the solo in the third movement. 6th place could have been even higher on another day. Rob Richardson
Fourth Section Results West of England Regional's 2009
Sunday 15th March
Adjudicators: Paul Norley and Simone Rebello
The Talisman - Frank Hughes
1. St. Breward Silver (G. Lannie)
2. Downton (R. Wright)
3. Test Valley Brass (S. Large)
4. Tewkesbury Town (N. Morgan)
5. Wilton and District Youth (C. Herbert)
6. Weymouth Concert Brass (A. Glynn)
7. Marsfield (D. Jones)
8. Shanklin Town (IoW) (M. Lewis)
9. Chalford Academy (S. Tubb)
10. Spinnaker Brass (D. Jones)
11. Totnes (I. Wilkinson)
12. Hatherleigh Silver (R. Wonnacott)
13. Swindon Brass (F. Cowley)
14. Bratton Silver (M. Fricker)
15. Porthleven Town (E. Ralph)
16. New Forest Brass (I. Luxford)
17. Cheltenham Silver (D. Grant)
18. Lostwithiel Town (D. Stephens)
19. Bideford Town (R. Ashby)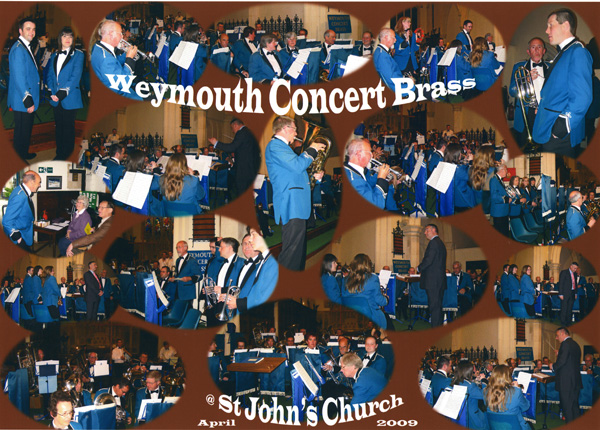 Weymouth Concert Brass playing at St John's Church