2018
Performing for the cruise Ship Mein Schiff 3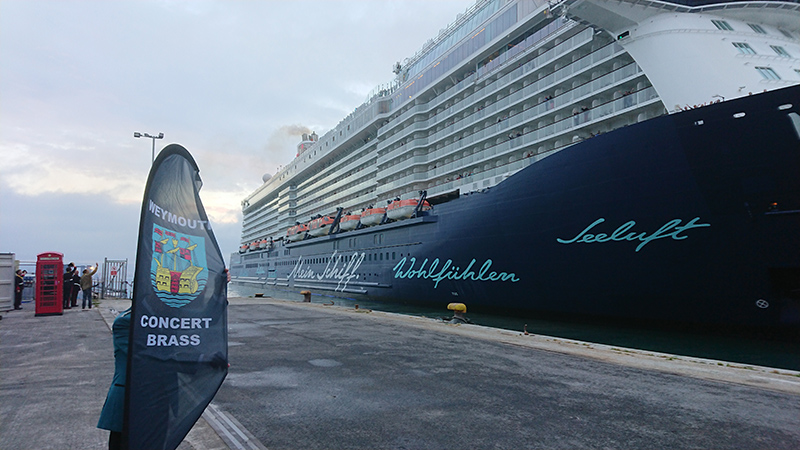 The Easton Gardens Summer Fete held in the Hall and Church because of the disappointing weather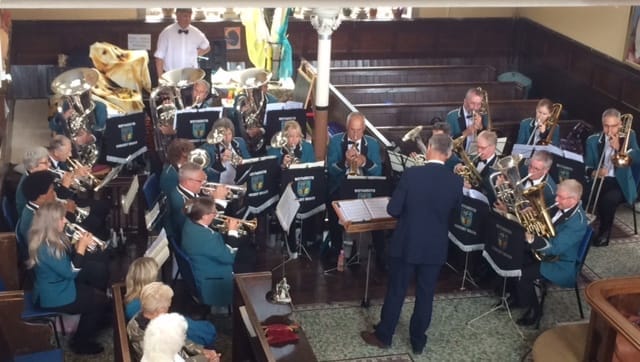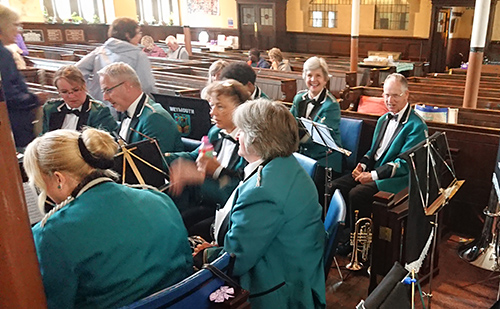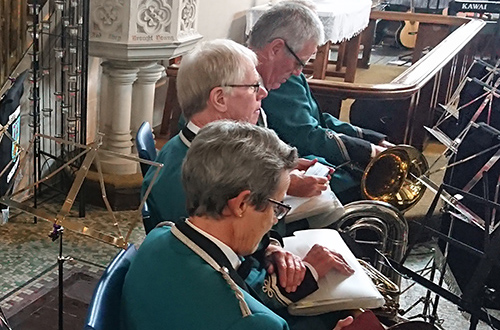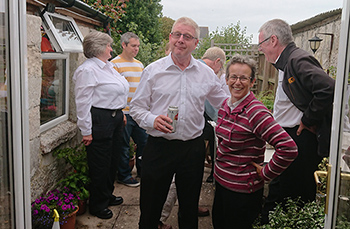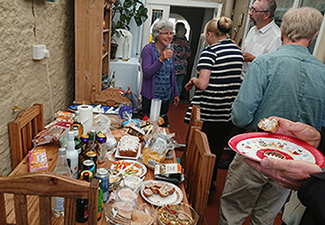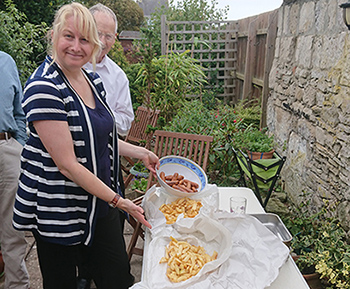 Michelle invites us back to her garden for a wonderful get together. Plenty of food and drink
A hot day at the beautiful Radipole Gardens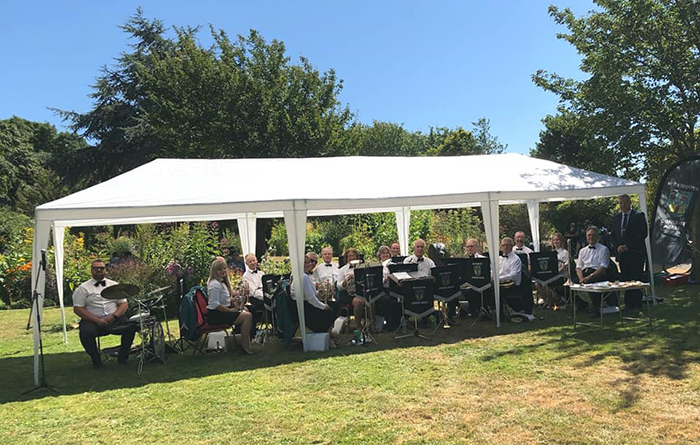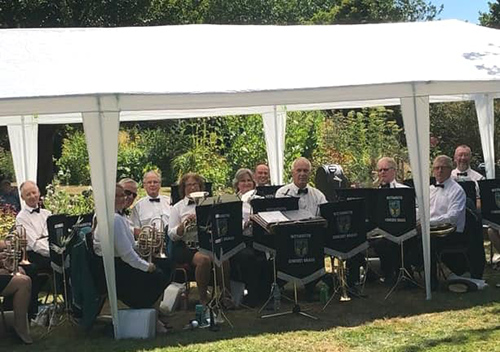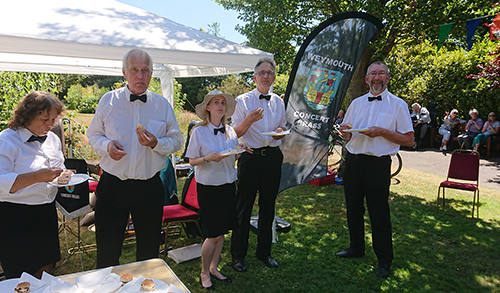 Cakes and Drinks provided during the interval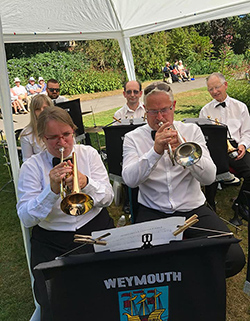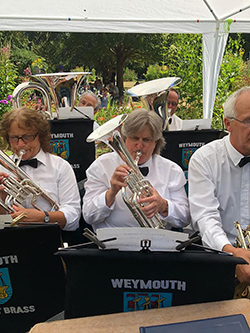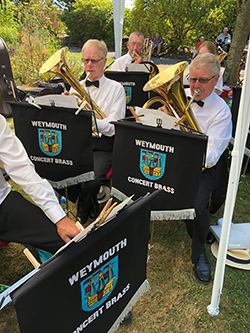 Playing at Portland Port for the cruise liner Seven Seas Explorer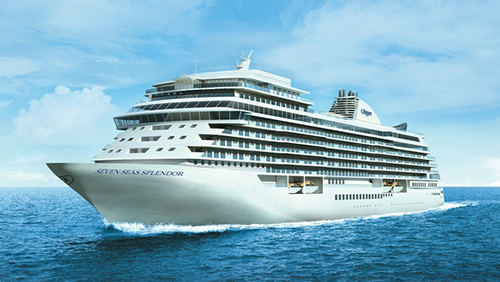 Abbotsbury Gardens plant fair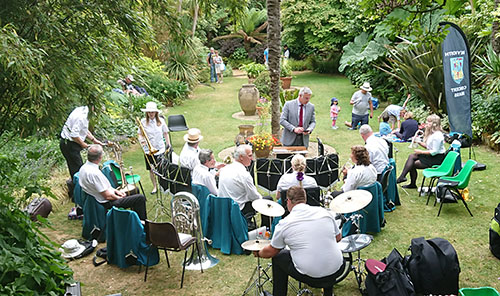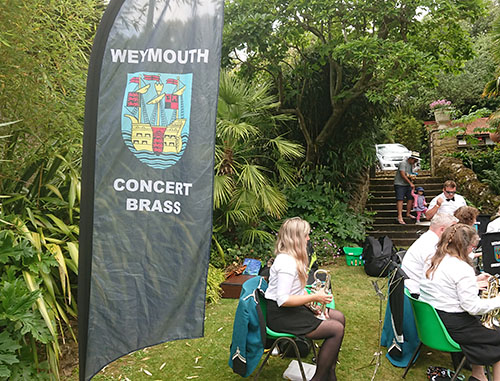 A very hot day at Chickerell Steam Festival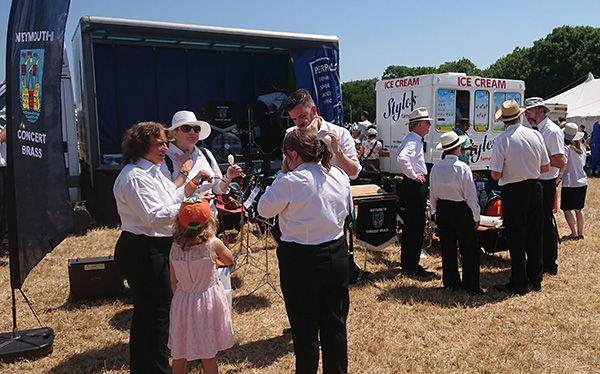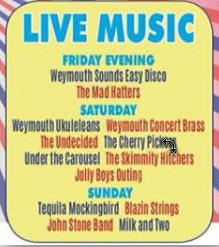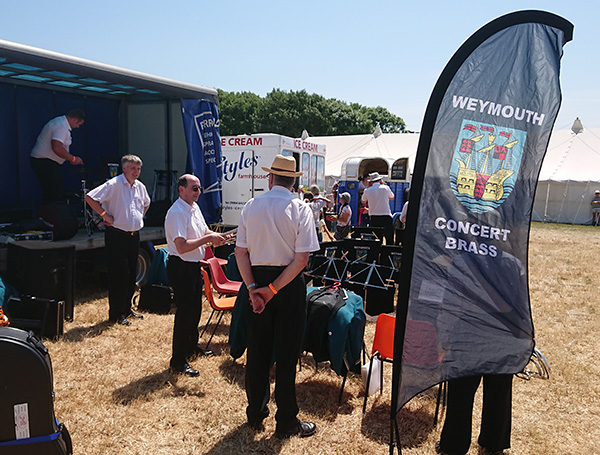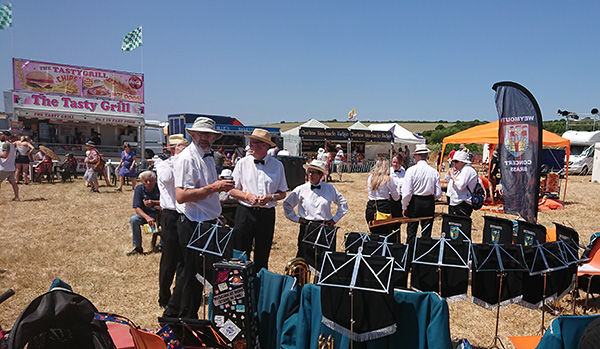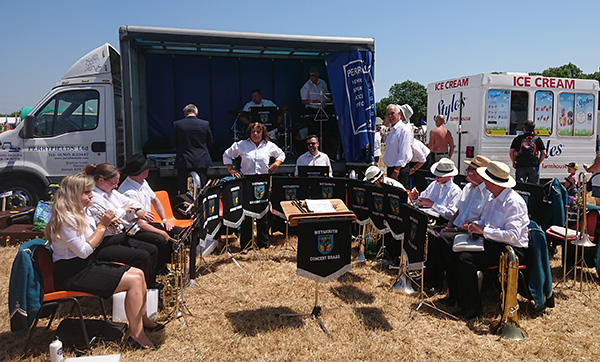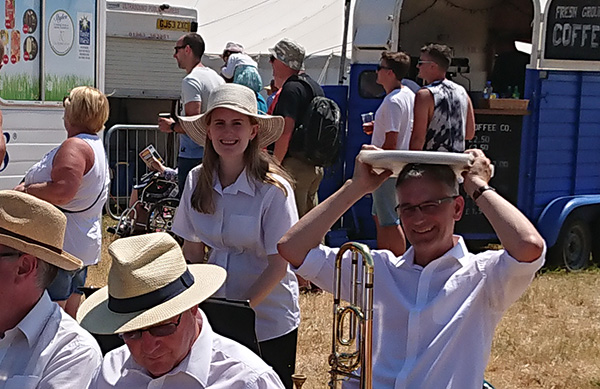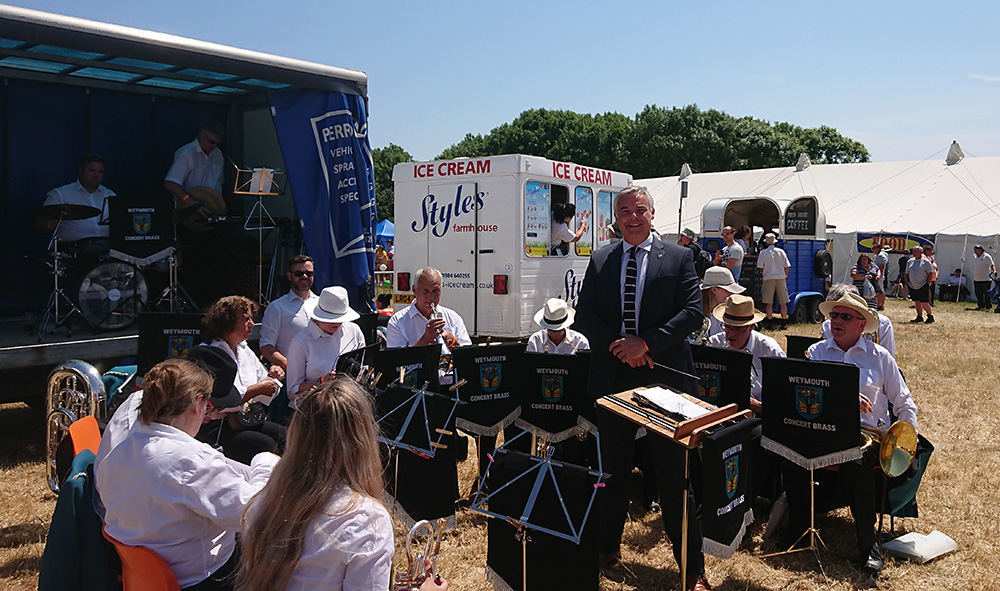 Temperature 26 degrees. Drinks, ice cream, hats and sun cream helped.
Victoria Gardens Portland open day Lovely food and drinks provided during the interval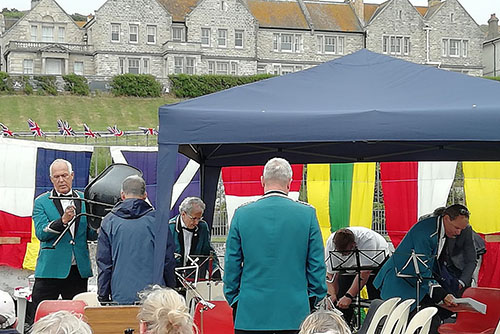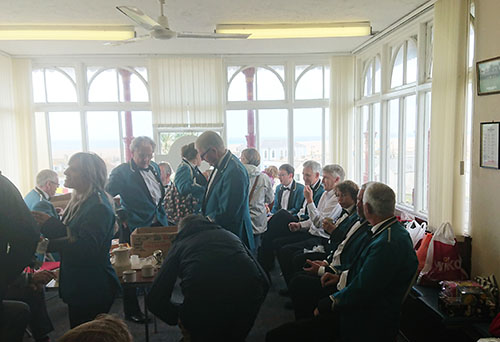 First visits to Portland Port playing for the cruise ships Aidavita, Norwegian Jade and Marina during April and May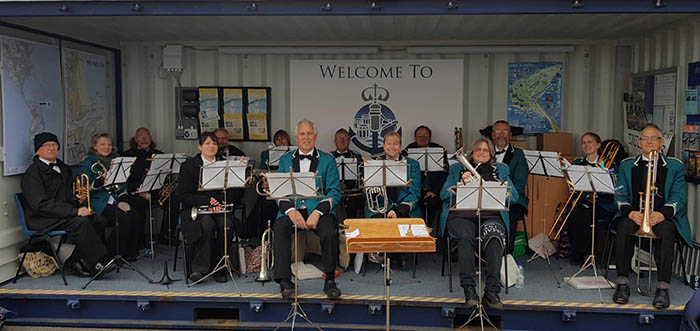 In the cold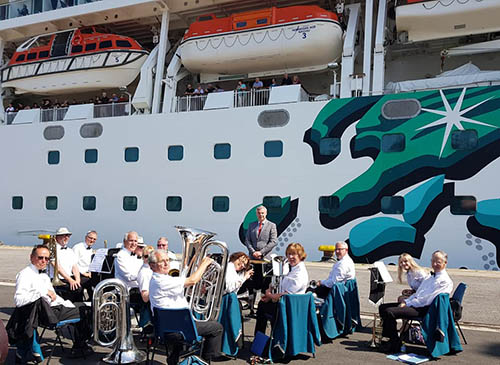 In the Sun
Weymouth Concert Brass first visit to Abbotsbury gardens this year playing at the Dorset food fair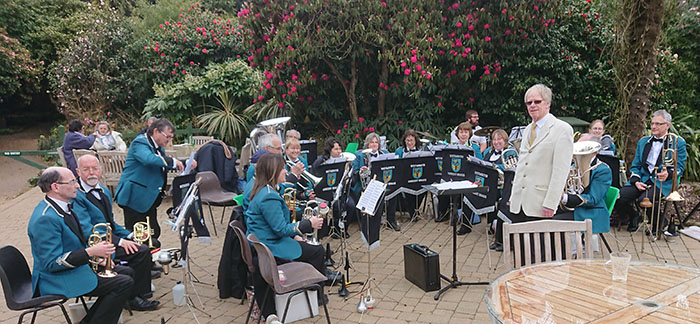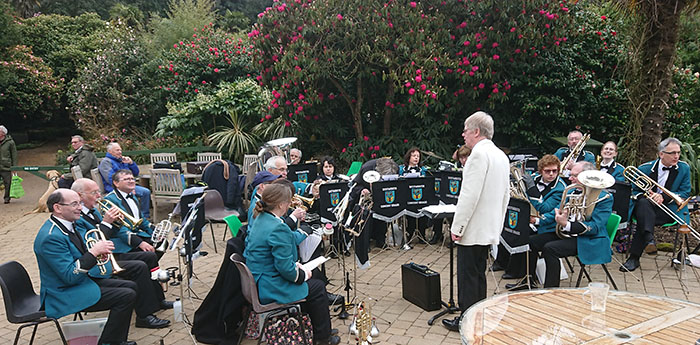 It was a very cold Easter Saturday with long queues into the Gardens
Weymouth Concert
Brass
2nd in West of England Regional 2018 Championships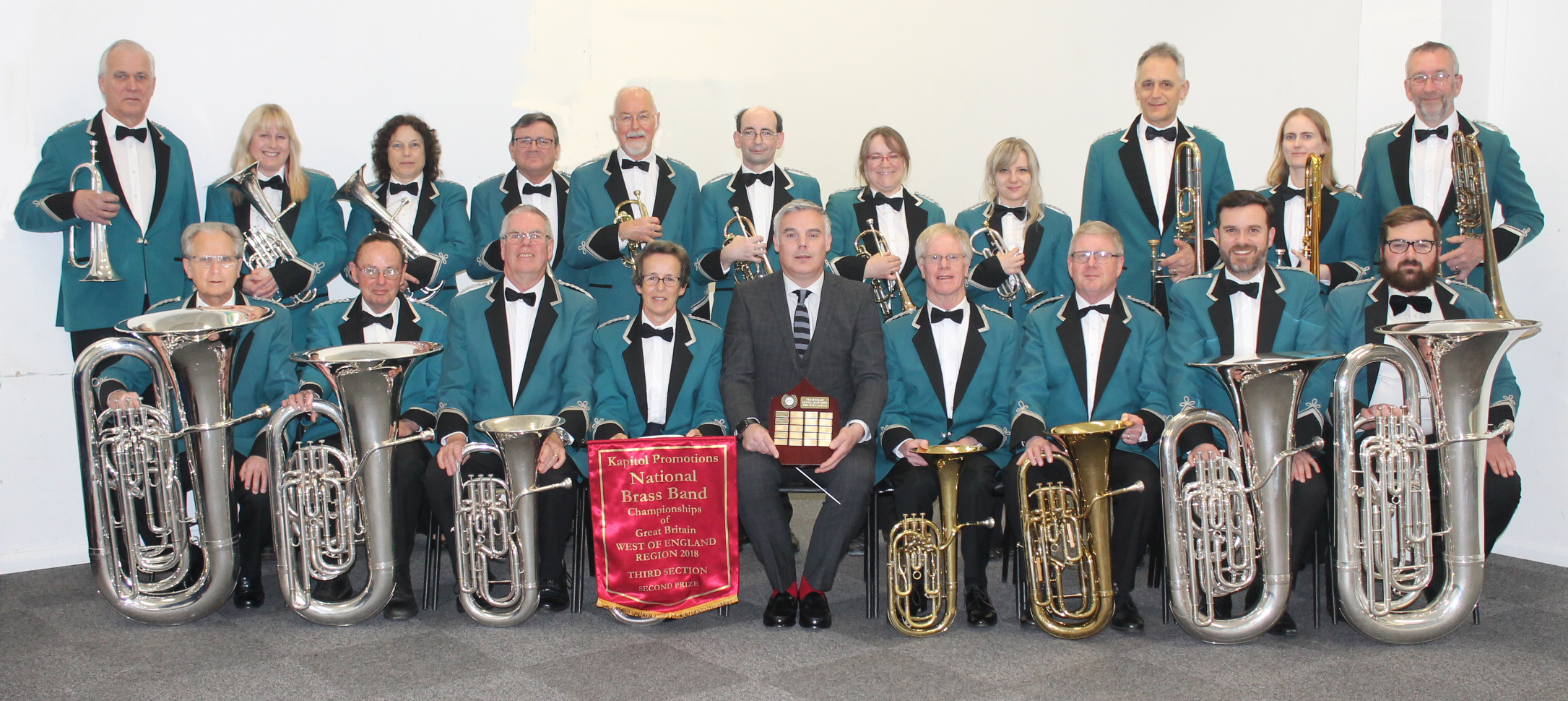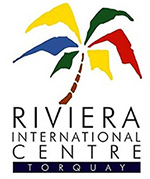 Result: 2018 West of England Regional Championships:Third Section
Hatherleigh Silver, Weymouth Concert Brass and Bugle Silver book their final berths for September.
Remarks from Adjudicators
"I thoroughly enjoyed your performance. Well done!" "A really enjoyable performance"

Remarks 4barsrest "Weymouth Concert Brass a great opener to the third section here at Torquay, great soloists and lovely rich band sounds" " Weymouth had set a fine marker under MD Adam Glynn for John and Alan — one that held its own up to Hatherleigh at band 16"
Pictures of the Band on the day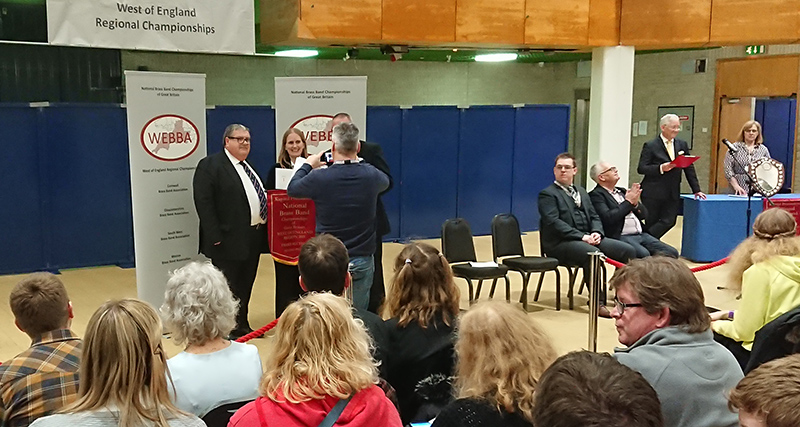 Shelley accepting the Shield and Banner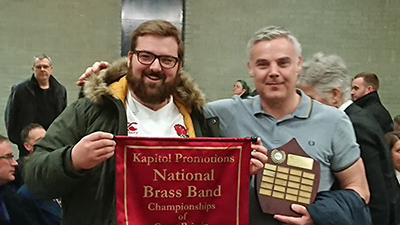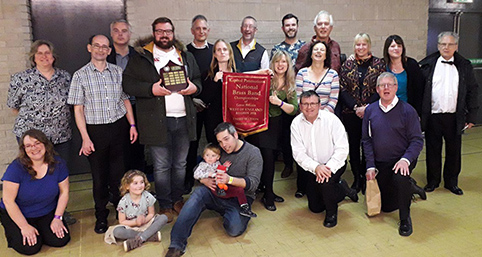 A wonderful result for Adam and The Band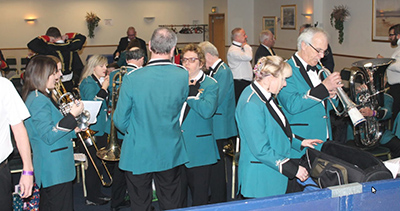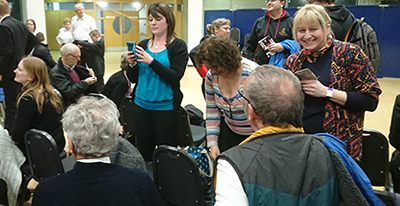 Nervous to be 1st on, relaxed and happy when we heard the results

Weymouth Concert Brass at the Weymouth Music Festival
Summary of the day at the Festival. Due to the ice and snow on the previous days, we were the only musical group to attend. It was our good fortune that the due to the weather the adjudicator was Howard Evans who has adjudicated at many Brass band championships at the highest level After the performance he gave a master class in Contest piece preparation and brass technique. The constructive criticism which Howard provided gave everyone a lift; everything Howard pointed out made perfect sense and has raised our confidence for next Saturday immensely. We would like to offer heartfelt thanks for listening to us; for taking the time to talk us through the piece section by section, and for providing us individually with suggestions and guidance for the Contest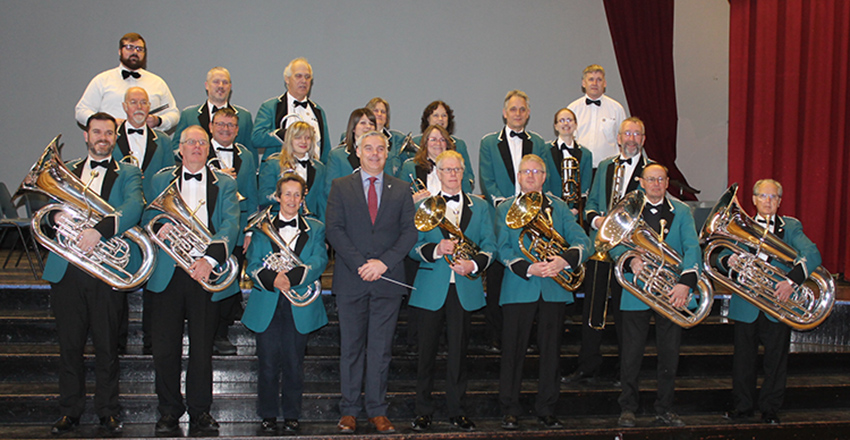 The Band at the Festival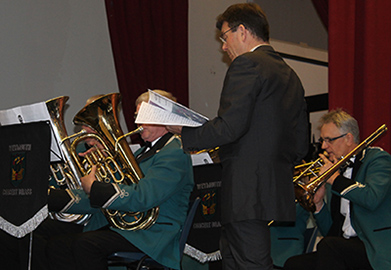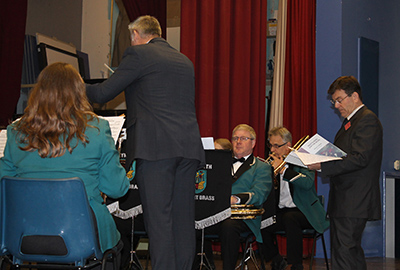 Howard listening to the test piece giving us valuable guidance