Weymouth Concert Band Win SWBBA contest at Torquay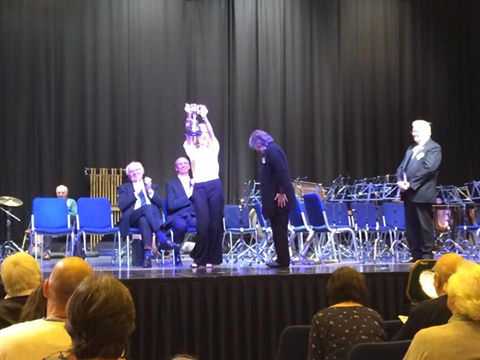 " When the adjudicator David Lancaster gave his comments, he said "only 2 of the 9 bands really gave musical performances". Third place was announced (Porthleven), best set of basses (Pendeen), second place was announced (Pendeen) Then he said the winners are band drawn number 3.
Weymouth Concert Brass
,
Photo above Shelley collecting the South Hams cup. A fantastic day.