March 12th West of England regional contest.
A disappointing start to the year, although the band played the test piece well we only finished 9th
Third Section:
Saturday 12th March

The Forum
Test Piece: A Little Light Music (Philip Wilby)
Adjudicators: Ian Brownbill & Kevin Wadsworth

1. Sidmouth Town (Adrian Harvey)*
2. Downton (Roland Wright)*
3. Weston Brass (Anthony Osborne)
4. Bream Silver (Huw Cole)
5. Denmead Brass (Estelle Flood)
6. St Stythians (James Burns)
7. Gillingham Imperial Silver (Paul Williams)
8. Tewkesbury Town (Nigel Morgan)
9. Weymouth Concert Brass (Adam Glynn)
10. Test Valley Brass (Steve Dunster)
11. Pillowell Silver (Ian Whitburn)

Weymouth Concert Brass have launched our brand new TRAINING BAND. See information page
April 8th . A successful concert at St John's church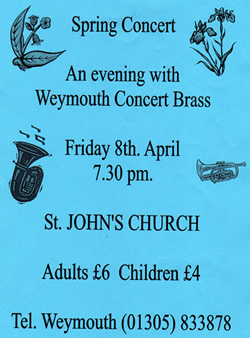 The beginning of the cruise season Weymouth Concert Brass play to the passengers as the ships prepare to leave Portland Port
Getting ready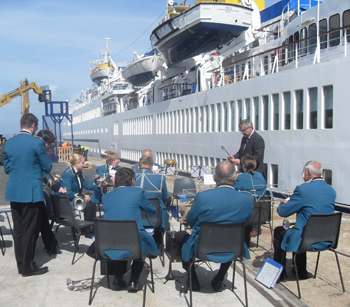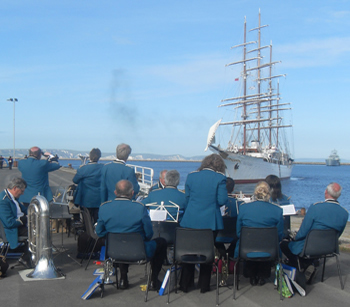 Saying goodbye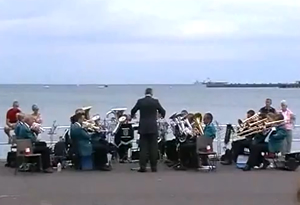 A seafront concert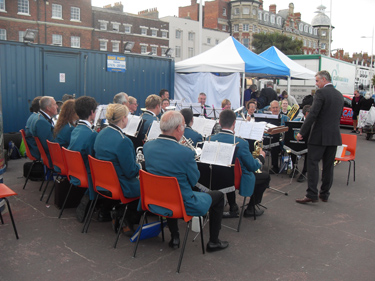 Playing on Weymouth seafront during Carnival week
Weymouth Concert Brass finish 3rd in their section, playing the Dark Side of the Moon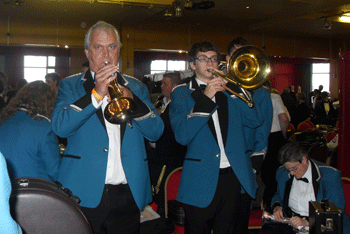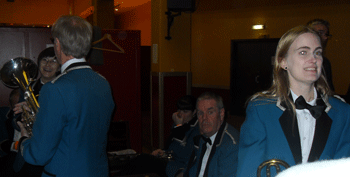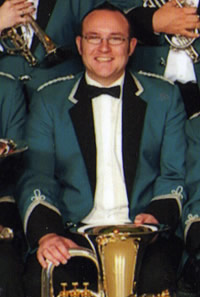 Sadly we said goodbye to Pete Yates our principal euphonium player, who has been with us for the last year. He and his wife have gone to Canada to live . We wish Pete and his wife all the best for the future. We hear he has already joined a band there.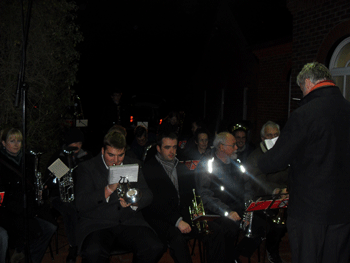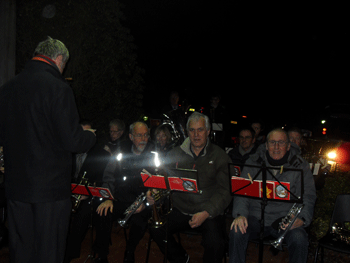 Playing at the Joseph Weld Light up a Life Carol Service
Weymouth Concert Brass Christmas social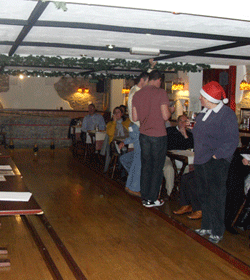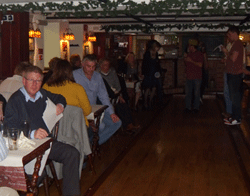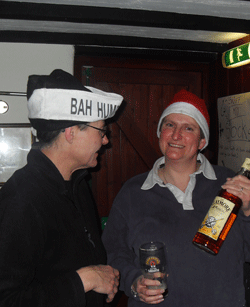 A drink and a game of skittles before the food. Marion Fisher with her prize winning the Christmas social skittle completion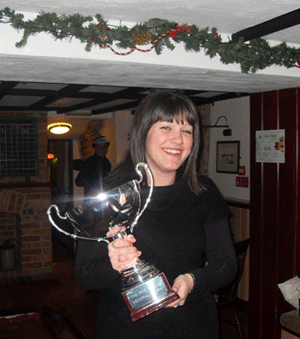 Laura Caddy awarded the Mike Hallam cup at the Band Christmas social for her outstanding dedication and work for the band as a player and secretary.