Farewell party for Louise with plenty of food and drink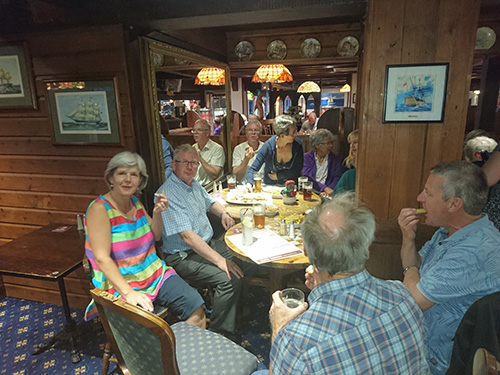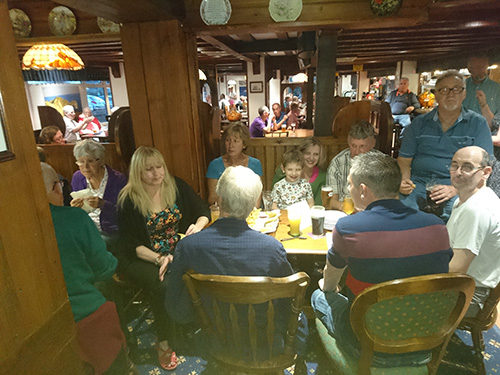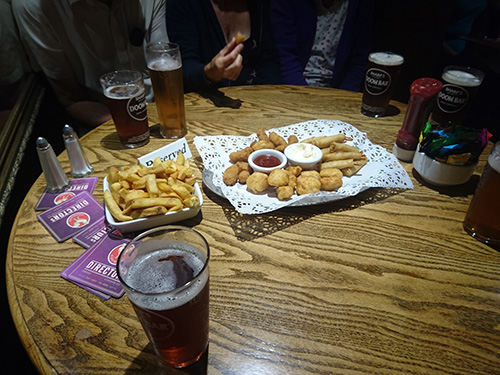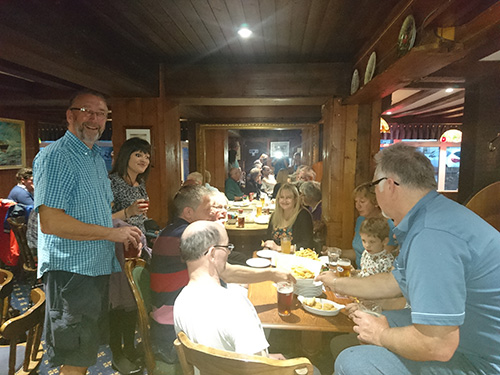 Abbotsbury Gardens the rain stopped just in time for our concert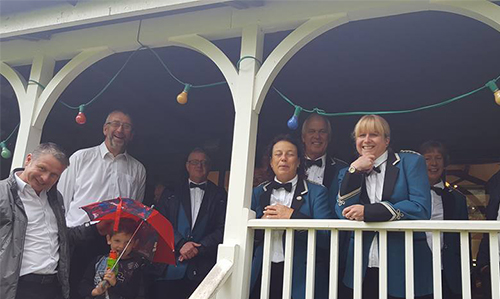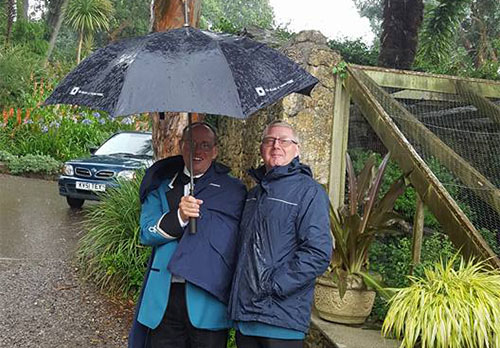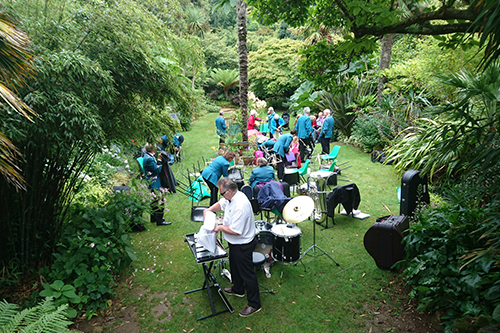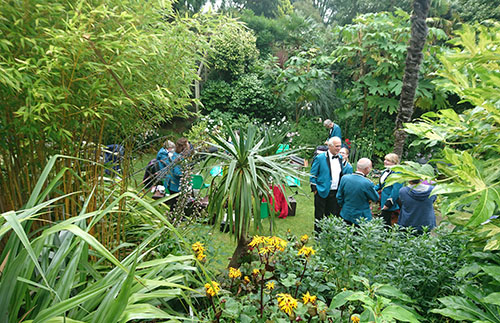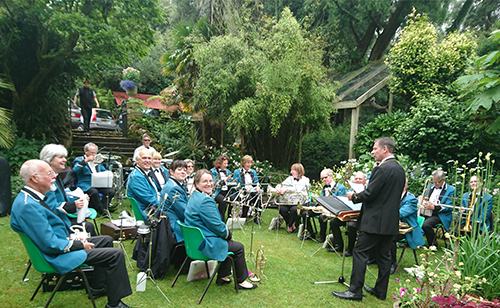 A beautiful Summer afternoon playing in the wonderful Radipole Gardens for the Friends of Radipole Park and Gardens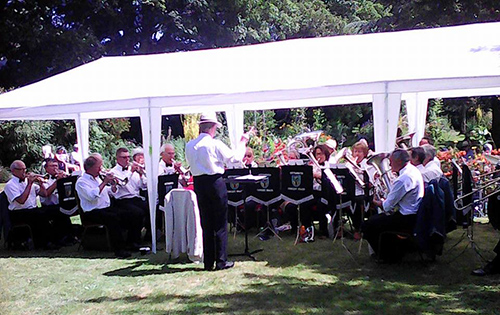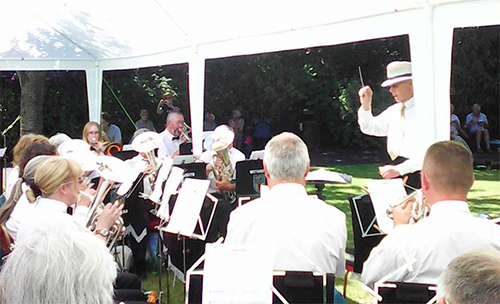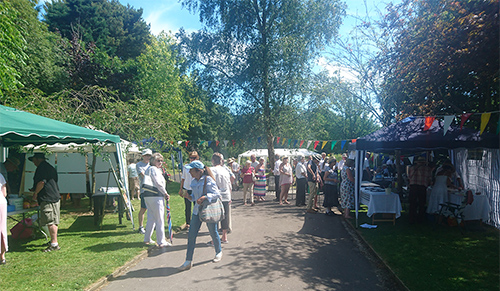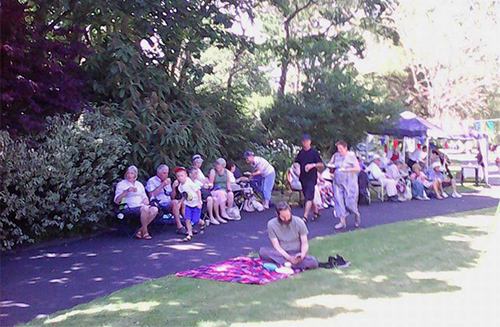 Two Cruise Ship engagement in June Mein Schiff and Nautica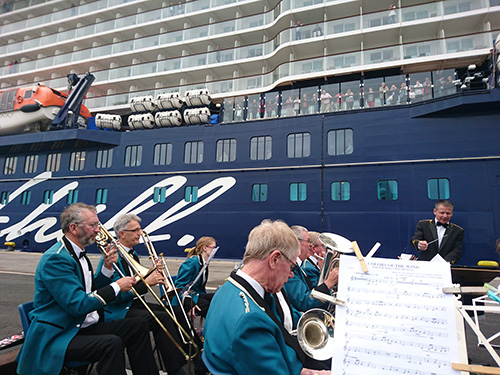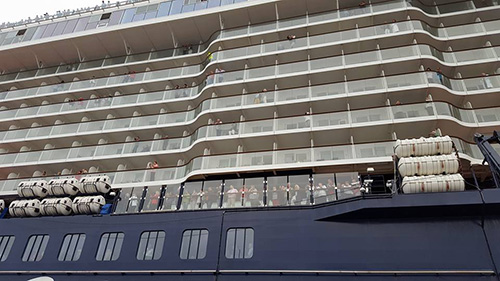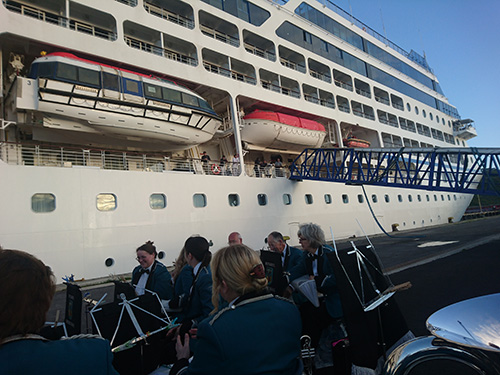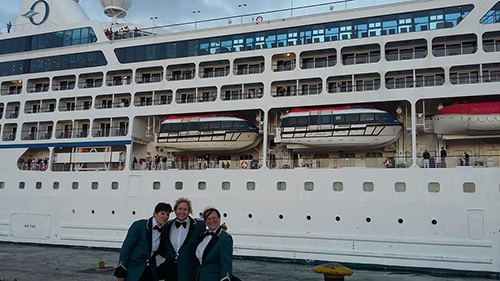 Magic moments playing for the cruising liner Disney Magic one of the largest liners to visit Portland Port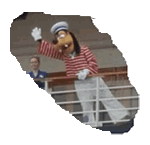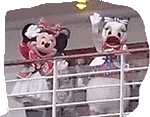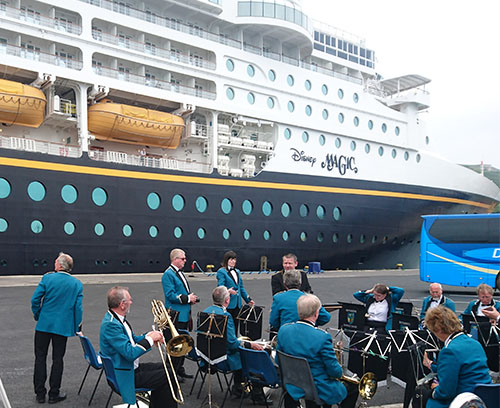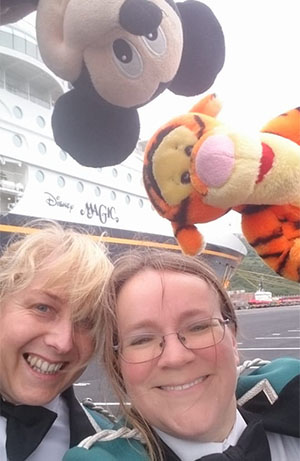 Busy Week playing Monday and Thursday for two cruise liners The Koningsdam and the Aidavita. Portland Port is getting very popular with cruise liners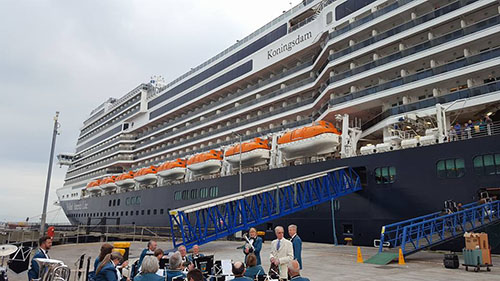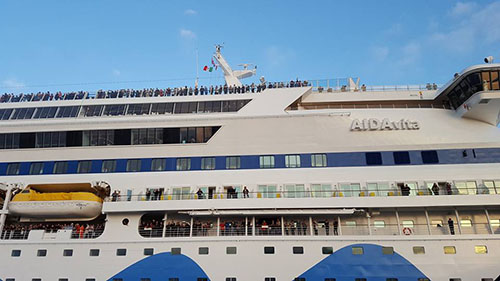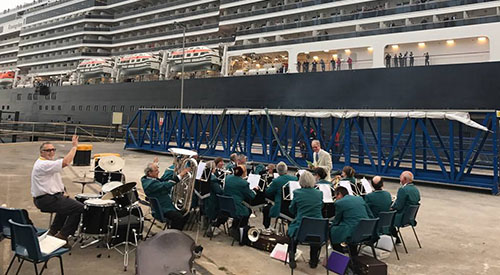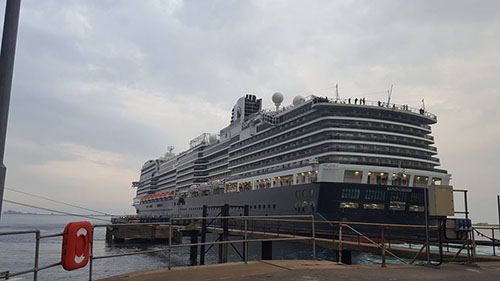 First Portland Port visit this year. The band played for two cruise liners the Quest and the Rotterdam. Although the sun was shining it was a cold windy evening.
First photo from on board the Seabourn Quest - courtesy of Roger Wright. Thank you!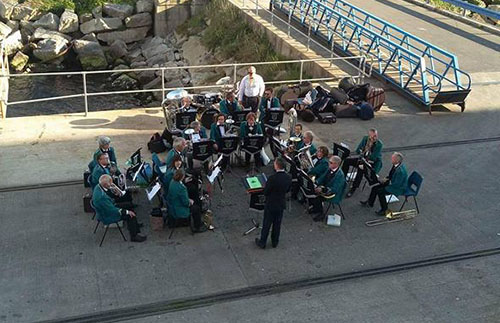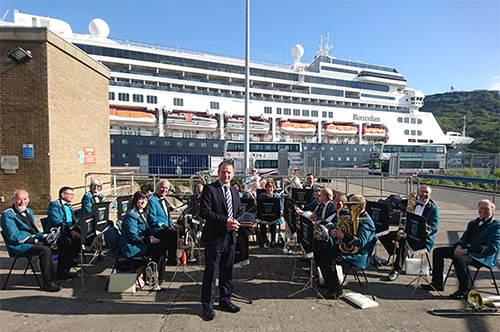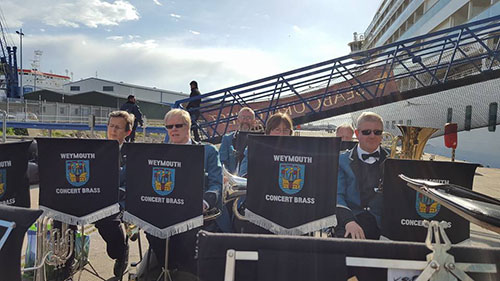 Enjoying the sun to get warm between playing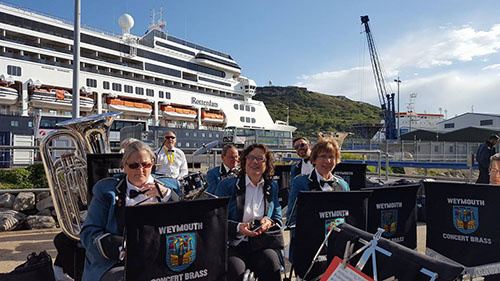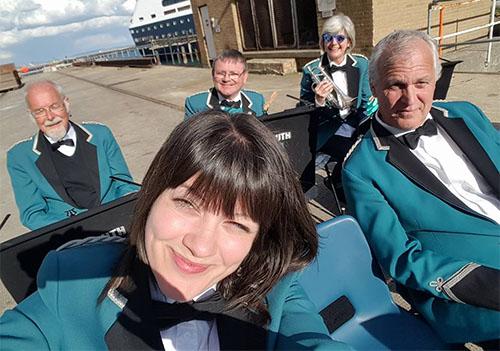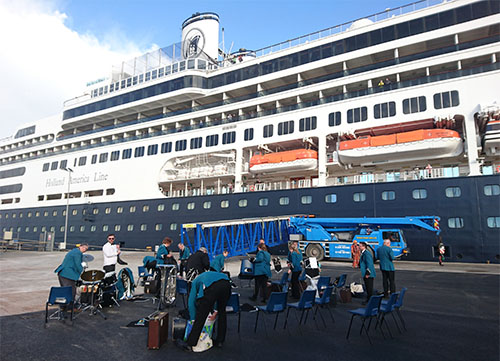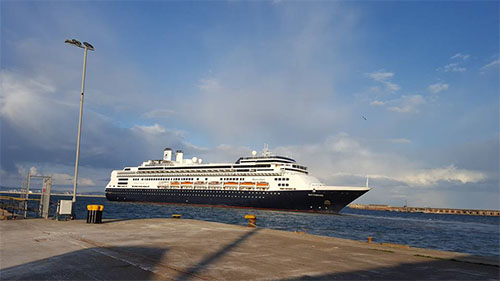 Setting up for the second Liner quickly before it departed
Frustrating day for Weymouth Concert Brass at the West of England Regional Championships 2017, finishing a disappointing 18th in the 3rd Section. But a good day was had by all.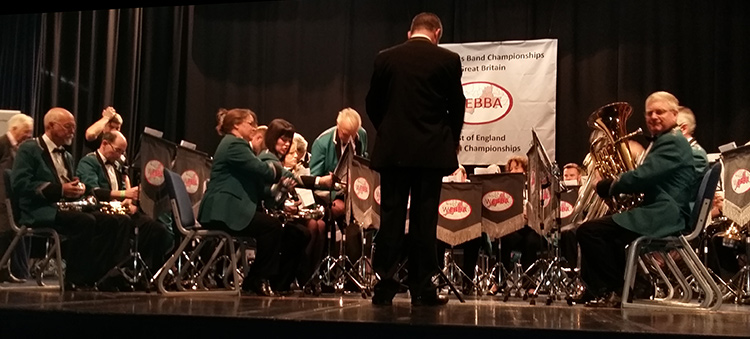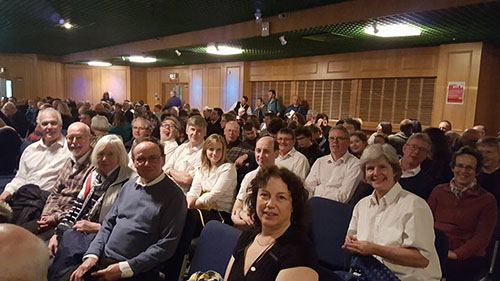 Taking part in the Weymouth Music Festival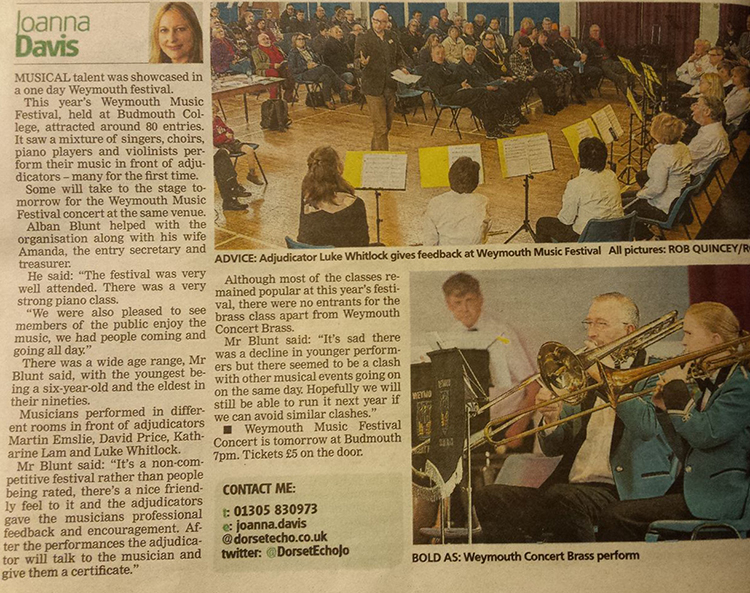 Weymouth Concert Brass taking part in a fabulous concert in aid of the RBL Poppy Appeal
WCB on stage with the Weymouth Choral Society and the Dorset Police Male Voice Choir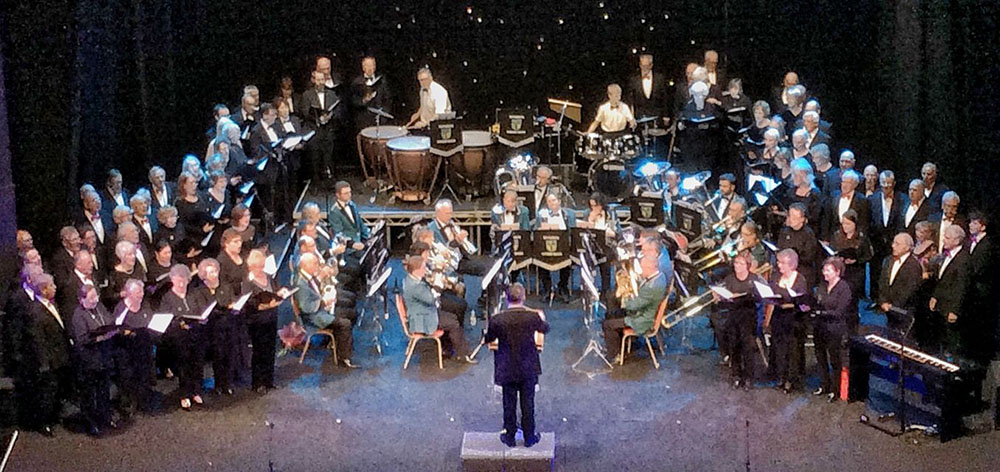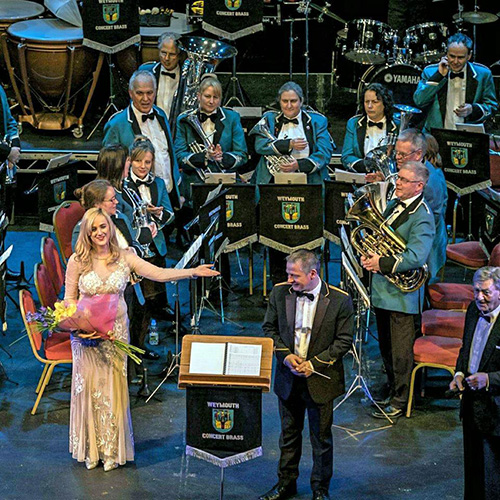 Waiting for the curtain to go up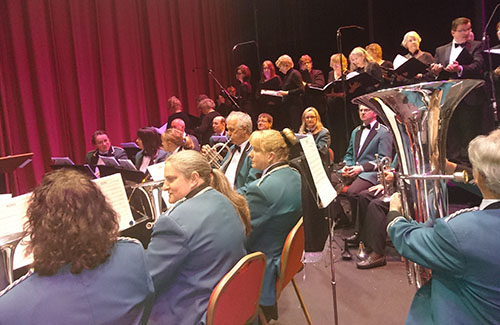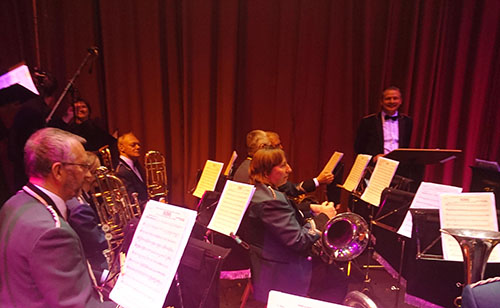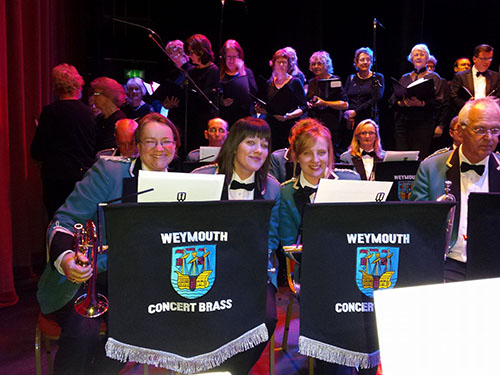 Celebrating and relaxing after the concert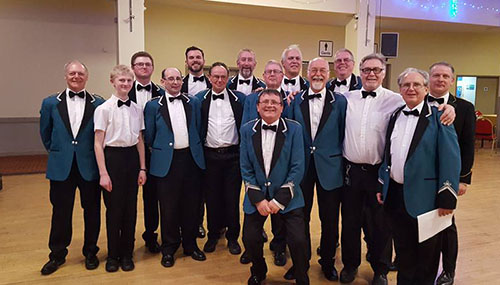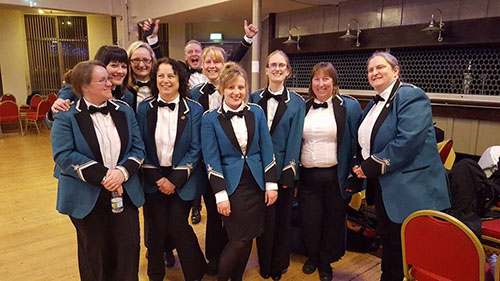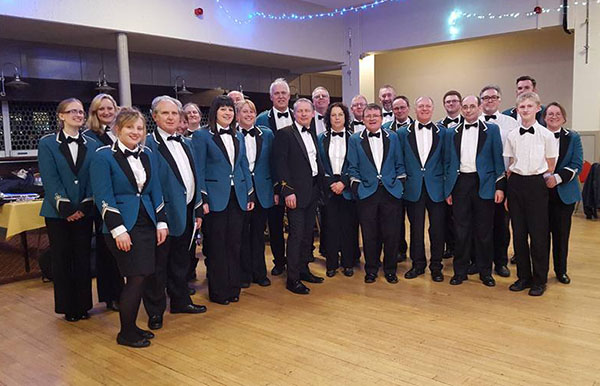 Four band members Birthdays very close together. So celebrations at the band practise for Amanda Anne Kev and Dave.
Amanda with her Birthday cake Made beautifully by Anne and Dave having a slice of the gorgeous cake.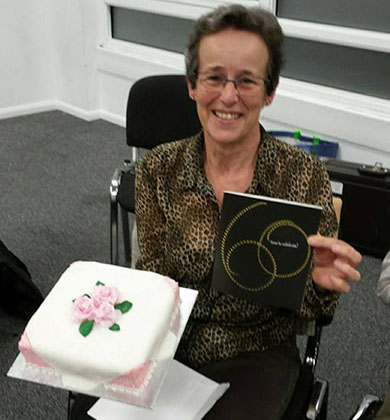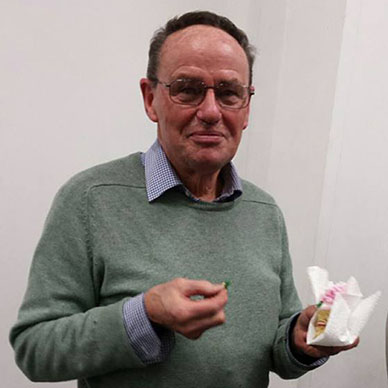 4th Jan Entered the West of England Regional Contest Torquay
The Band's first engagement of the year
Following the success of the Christmas Tree Festival, the band were invited to play at the cheque presentation service this morning at Hope Church. It was a lovely start to 2017. Well done to all involved! Pictures of the Band playing and taking Christmas trees home for repotting.